relationship excellence Suite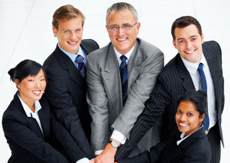 Meeting new people and building strong relationships is essential in both business and in life in general. Knowing how to network and create great first impressions can be learned and put to use quickly.
Knowing who you are dealing with is essential in understanding people's communication preferences, and personality profile. Knowing how to deal with those difficult people in life, is another critical skill, that when mastered, will serve you well for the rest of your life.
There are many different cultural and generational differences that you must learn to adjust to for effective communication. Knowing how to resolve conflict and build agreement is another life skill, that when mastered will help build communication bridges instead of walls.
These 5 modules on relationship effectiveness will help you strengthen rapport and personal results with many different types of people.
ALLOW "POP-UPS" TO URC
If a course doesn't open within a few seconds it is most likely a "Pop-Up" Blocker.
Be sure to allow "Pop-Ups" to URC. You only have to do this once (per computer), and then just re-open the course again.
TURN UP SPEAKERS
URC Courses are filled with multimedia interactions with narration and music.
Be sure you speakers are turned "ON" and not muted, and turn-up the volume to a comfortable level.
COURSE BOOKMARKS
URC automatically remembers where you left off in a course.
If you need to exit out of a course that you are still in progress in, URC will prompt you when you re-open the course, and ask if you want to resume the course where you left off.
COURSE COMPLETION
Passing score is 80% on the final Retention Test for Course Credit.
Don't worry if you miss an answer, you can always reopen the course, and then scroll down to the Retention Test and retake the quiz again. You receive URC Credit for every course you pass. You can view your Transcripts at the link on the bottom of each web page.